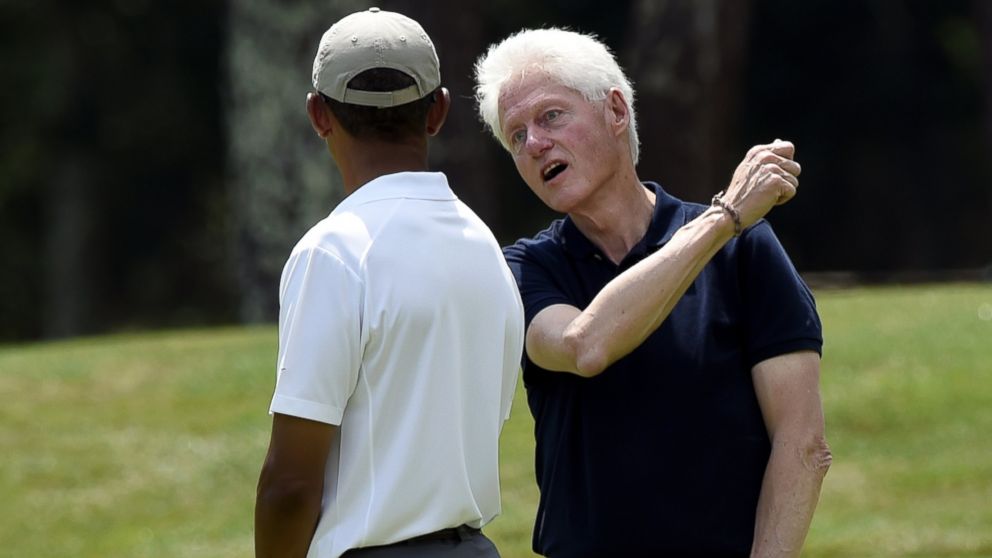 Peeps....
You know that I have been highly critical of our POTUS, Barack Hussein Obama.
But that's just politics... I would never wish him any physical harm.
That's why I was so disturbed when I saw this photo of the Prez being threatened by this Zombie disguised as Bill Clinton as he was trying to get in a simple round of golf during his 2 1/2 week vacation at Martha's Vineyard.
Where the Hell is the Secret Service when you really need them????